2017 Christmas Luncheon
Tri-COUNTY ARES Christmas Luncheon
SATURDAY DECEMBER 2ND, 2017
HACKLEBARNEY COMMUNITY CENTER
BLACKSHEAR, GA.
12:00 PM
THE HACKLEBARNEY COMMUNITY CENTER IS LOCATED
. 2 MILES WEST OF HIGHWAY 84 ON HACKLEBARNEY ROAD LOCATED ON THE LEFT SIDE OF HACKLEBARNEY ROAD COMING FROM HIGHWAY 84
Directions:
Coming from Waycross turn left at the Hacklebarney Road / Midway Church Road intersection on Hwy 84.
Go approximately .2 Miles and Community Center is located on the left side of the road opposite the Cobblestone Estates Subdivision.
MENU:
> CLAY/MELISSA PROVIDING HAM/TURKEY with ROLLS AND EATING UTENSILES
> CARL IS FURNISHING DRINKS
> David Sweat - Cole Slaw
> Morris Dixon - Potato Salad
> John Brazel - Oreo Dessert
> Rhonda Blount - Pound Cake
> Corn??
> William Peacock - Green Beans
> Bobby Carter - Mac N Cheese
> Salad??
EVERYONE HAVE A SAFE AND HAPPY HOLIDAY SEASON!!!
<<<< PRIMARY TALK-IN FREQUENCY 145.270 (- 600) (141.3) >>>>
<<<< SECONDARY TALK-IN FREQUENCY 145.370 (- 600) (141.3) >>>>
FOR MORE INFORMATION CONTACT Clay Wilson KI4LDC via --- Email
News
---
145.270 Repeater is now on EchoLink
Node KM4DND-R
You can now help us fund the repeaters/Internet/website fees by clicking on the link below: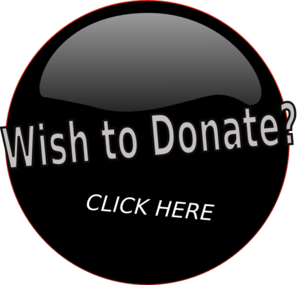 Upcoming Events
---
Jacksonville Florida NOFARS October 27th at 7 a.m.
Click Here for more information.